6 tags
I am ashamed
"I am ashamed" by Rebecca Rachmany I am ashamed. "I hate that you say that whenever the Holocaust comes up," she says. I am ashamed. "You shouldn't say that." I shouldn't say that. There were a lot of people who didn't say things they shouldn't say then. Weren't there? Then there were the people who did say what they shouldn't have said. They didn't fare so well. Which one am...
5 tags
6 tags
6 tags
Six Strikes
Do you use AT&T, Cablevision, Comcast, Time Warner Cable, and Verizon? As of Wednesday, February 27 (2013), they are now spying on you. Switch providers. Switch Internet. Spread the message. These providers made this choice on their own, together with MPAA and RIAA, and they are now reserving the right to turn off a user's Internet and with possible financial and legal consequences. ...
7 tags
CISPA is back. →
Remember when we defeated the Cyber Intelligence Sharing and Protection Act (CISPA) last year? Well, it's back with a vengeance. The leading Republican and Democrat on the U.S. House Intelligence subcommittee re-introduced the cybersnooping bill this week. We beat it once. We can beat it again. Click here to tell your lawmakers to support privacy and oppose CISPA. To refresh your memory, Demand...
7 tags
5 tags
5 tags
8 Reasons Young Americans Don't Fight Back: How...
disquietingtruths: Student-Loan Debt. Psychopathologizing and Medicating Noncompliance. Schools That Educate for Compliance and Not for Democracy. "No Child Left Behind" and "Race to the Top." Shaming Young People Who Take Education—But Not Their Schooling—Seriously. The Normalization of Surveillance. Television. Fundamentalist Religion and Fundamentalist Consumerism. Read More
5 tags
"He's the first Nobel Peace Prize winner with a kill list."
– PBS Frontline: Inside Obama's Presidency 170+ children dead. Double tapping rescuers and funerals and weddings. All approved by Barack Obama.
4 tags
6 tags
6 tags
5 tags
7 tags
7 tags
8 tags
6 tags
5 tags
8 tags
4 tags
5 tags
26 Moments That Restored Our Faith In Humanity... →
littlehouseofhappy: I think we could all use this today. I attack government over and over here… but my hate from government comes from my love for the unique and complex creature that is a single individual… not groups, not governments, not cultures… an individual anywhere on this planet. And moments like these are reminders of that.
5 tags
6 tags
7 tags
5 tags
6 tags
5 tags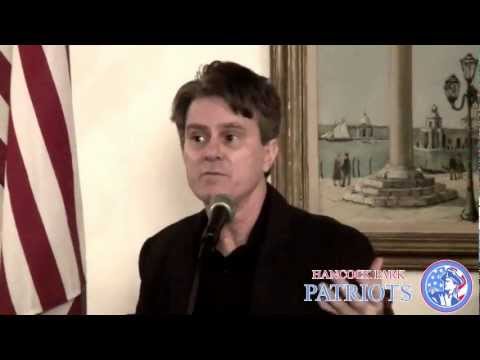 6 tags
Two Years of Cablegate as Bradley Manning...
American citizen Bradley Manning has been held in prison for two years with no court case, and has endured prolonged torture by the American Government, and for the first time he has been put in the public eye as trials begin. On the other side of the ocean, WikiLeaks founder Julian Assange has been held under house arrest for two years and NO CHARGES have ever even been filed against him. At this...
6 tags
5 tags
5 tags
"The further a society drifts from truth, the more it will hate those that speak..."
– George Orwell
8 tags
6 tags
5 tags
6 tags
5 tags
6 tags
6 tags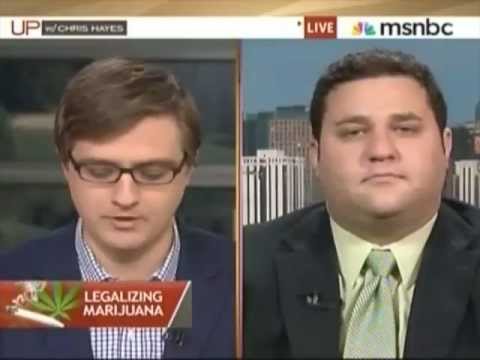 6 tags
"The world is like a ride in an amusement park, and when you choose to go on it..."
– Bill Hicks (via outshiningvoid)
7 tags
4 tags
Ron Paul's Farewell Message
In the very same farewell message where Ron Paul says, "Trust yourself, not the government", he also puts forward MANY questions for the future. One of these questions in particular truly highlights the lack of differences between the right and left political parties, when Paul asks, "Why does changing the party in power never change policy? Could it be that the views of both...
5 tags
SoundByte Psychology: 1,000,000,000 →
Nine zeros behind a one is easy to write, but a billion is a difficult number to comprehend. What is one billion in 2012? A billion seconds ago, it was 1981. A billion minutes ago, the "current era" had barely celebrated its first century (111 C.E.). A billion hours ago, our ancestors were still living in the Stone Age. A billion days ago, no-one walked on the earth on two feet. A billion...
7 tags
"Political correctness does not legislate tolerance; it only organizes hatred."
– Jacques Barzun
8 tags
5 tags
5 tags
4 tags
6 tags
8 tags
ACT! Petition for Scottish Parliament to Review...
burnasone: Easy to sign, and push the Scottish parliament to review the smoking ban… to look at the new technology for clean air, at the number of pubs that have closed, and how effective the ban has been. Sign the petition!
7 tags